James started school on Monday (for some reason in this county preK and K start a few days later)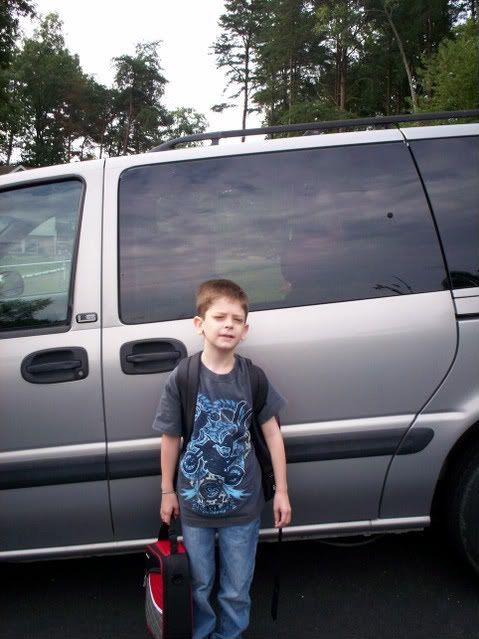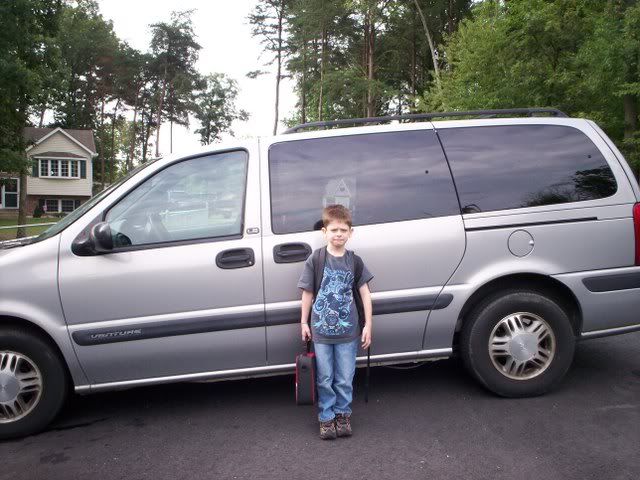 He likes to get stiff and make funny faces at the camera so I never have any great smiling pictures. I think the sun may have been in his eyes but I dunno for sure.

This was taken by someone at the school and I stole it off of their website. I figured I was entitled since it has my son in it, LOL.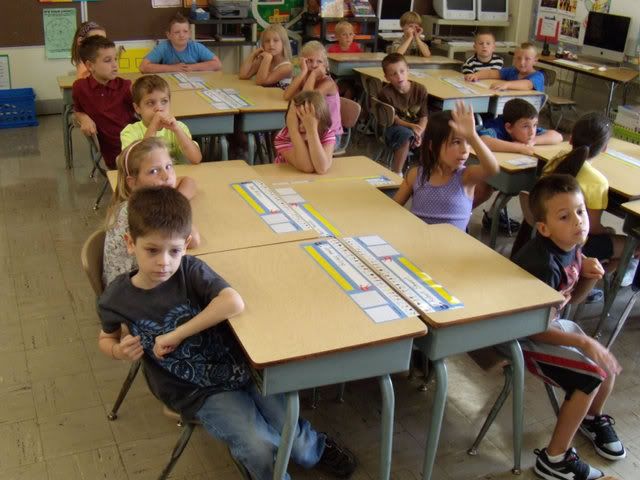 And on the first day of school the other two and I went to Wal-mart to grocery shop. Fun stuff always.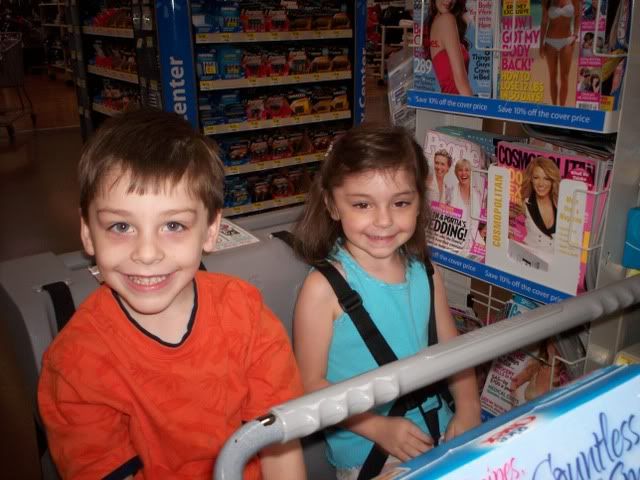 And today (Thursday) Christoph started his first day of all day class, five days a week.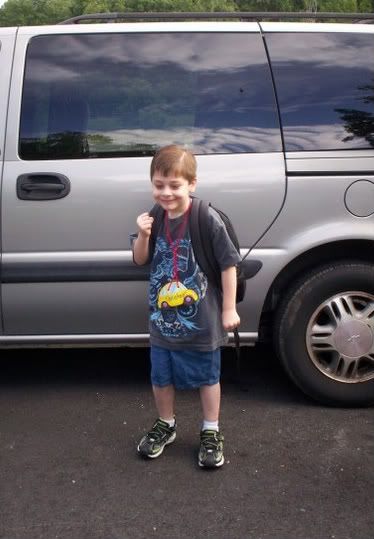 Not sure what he was doing but it was better than the first one I took...



And of course little Miss Take a picture of MEEEEEEEEE! had to get in on the act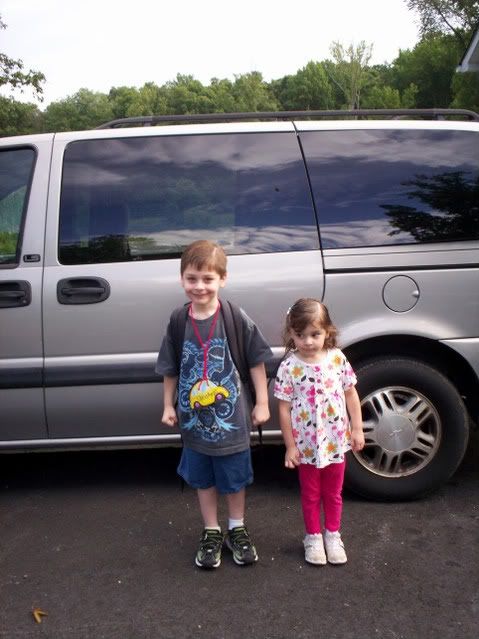 AND

She had to pose for more pictures when she got home. This one cracked me up because I have no idea where she would have gotten an idea to pose like this (I never would have thought of it at three!)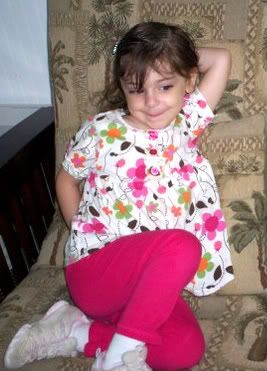 Also if you look closely you'll see the boys have the same shirt on. Yes it is the same exact shirt not a copy. They both wear the same size clothes so I'm always asking who belongs to what shirt. Well the last time Christoph told me it was James' so I put in into James' drawer and that's what he picked to wear to school on the first day. Yesterday I washed and folded the kids clothes and this shirt was in there. I pulled out another one and asked Christoph if he wanted to wear it on his first day. No, because it wasn't his. Okay, then I tell him to pick out the shirt he wants to wear. He grabs the one James had wore on Monday. I say that's your brothers shirt, only to be corrected that it's not! Anyway that's the shirt he decided to wear on his first day.

Here's hoping that he has a great first full day of school. I'm just worried he's going to be tired. He doesn't do well when he gets tired so I hope he holds it together.